Posted by Cam Huggins on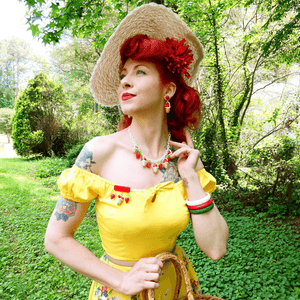 "We love her unique take Pin-Up Girl style. This fab video she made featuring our jewellery is so Sweet!"
Posted by Taz Taz on

"

We appreciate so many of you get super excited for our Flash Sales! We can only thank you for your support - it honestly means the world to a small business.

 But whether you're a seasoned Flash Sale Shopper or this is your first Flash, here are our top tips for securing your Flash Sale Haul…"
Posted by Cam Huggins on
"We are back from the USA and settled into a lovely British Autumn.
We have had a fantastic time at all the events we have been to meeting..."
Posted by Cam Huggins on
"...
We have also opened our Wholesale doors again to New and Old customers.."