Posted by Taz Taz on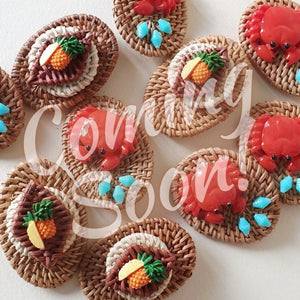 "Our next Big Friday Night In has been announced! Tune in on 28th August at 8pm (BST) to find all new designs & restocks of some bestselling styles - including..."
Posted by Taz Taz on
"Rather than feeling caged in by the cold, we're taking advantage of the cozy times to appreciate how far we've come in January alone..."
Posted by Taz Taz on
" There was a price to pay for all that cheese, chocolate, roast dinners and pudding - that price was the button on my best capris."
Posted by Taz Taz on
"
In our natural habitat, swimming in the best quality authentic reproduction jewellery and true vintage finds."
Posted by Cam Huggins on
"...
once a day we will announce a time and location around the Camber site where our Bow and Crossbones representative will be waiting to reward the fastest three customers with exclusive Golden Tickets!"
---