Posted by Taz Taz on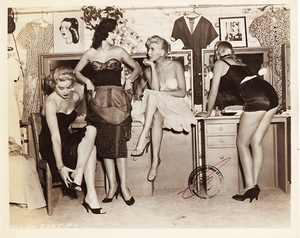 "Or better yet, grab Whatshername and tell her about the BIG NIGHT-IN! Oh, you know Whatshername! She's can be a bit much but she's such a good friend, she's always really great at remembering things and you know how much she likes to keep you all organised..."
Posted by Taz Taz on
Esteemed guests, Bow & Crossbones is proud to introduce you to Princess, Queenie and Goddess!
Posted by Taz Taz on
"
In our natural habitat, swimming in the best quality authentic reproduction jewellery and true vintage finds."
Posted by Cam Huggins on
"...
once a day we will announce a time and location around the Camber site where our Bow and Crossbones representative will be waiting to reward the fastest three customers with exclusive Golden Tickets!"
Posted by Cam Huggins on
"
Mother's Day got me thinking about some of the great Mothers I know and meet on the road at shows with Bow and Crossbones."
---